Cycling tourism: how to develop bicycle travel during the vacations?
14 June 2023
22 millions of French people have already adopted the practice of cycling during their vacations. And what if, during the vacations, people could travel by bike all over the country?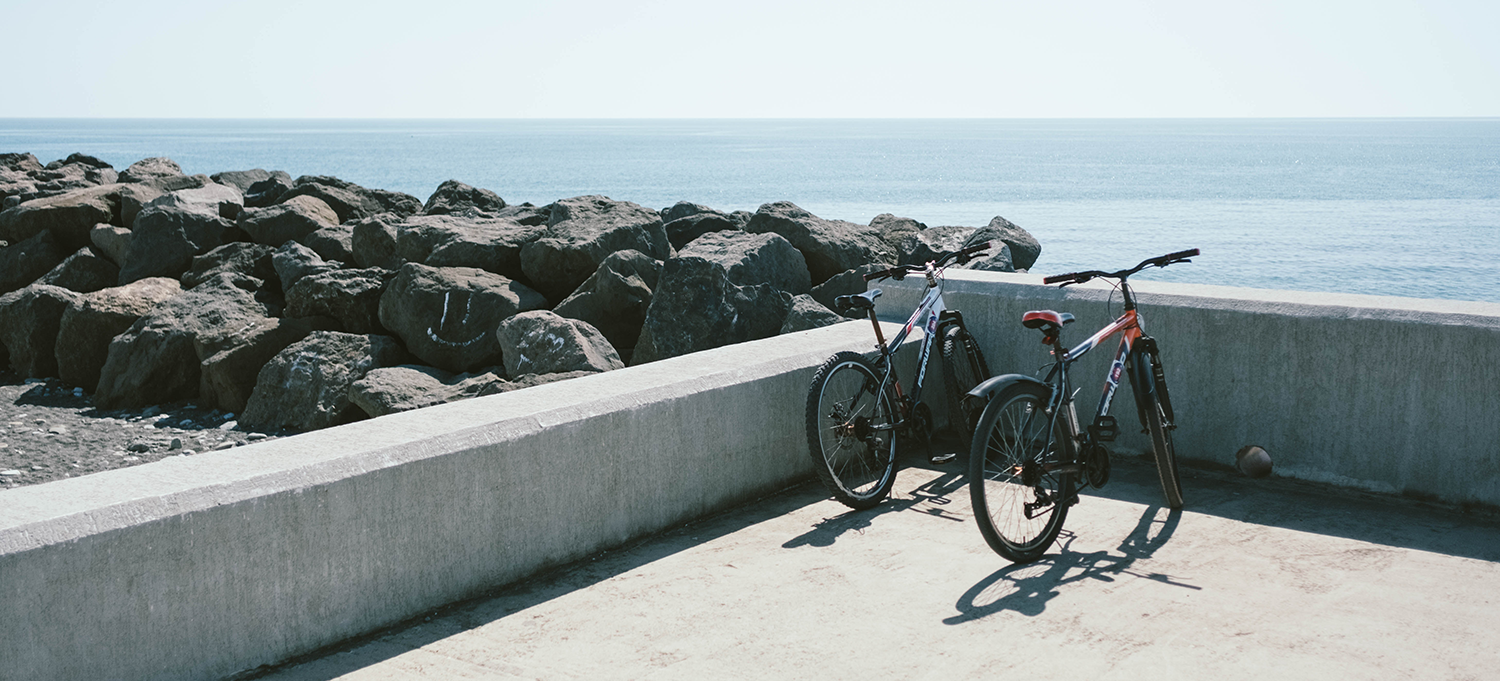 For several years now, France has been the world's most popular tourist destination. Every year, our country welcomes almost 89 million tourists, 9 million of whom are cyclists.
Cycling offers users a low-carbon travel solution for their itineraries, while linking family vacations to the local area.
Many tourists take it upon themselves to travel and discover a destination through different cycling routes, finding different accommodation along the way. Even if this alternative travel style is attracting more and more holidaymakers, the use of bicycles for tourism remains mainly in a leisure context.
Cycling tourism, the number one activity for vacationers
Since the early 2000s, the number of cyclists has grown steadily year on year. Whether as a daily means of transport to work or for occasional use, two-wheeled travel is attracting more and more people every year. In fact, bicycle tourism has become an increasingly popular family leisure activity.

Cycling tourism is booming, and has become the number one tourist itinerary, overtaking hiking. This trend has been accelerated by the latest health crisis. Today, 1 in 2 people say they are more attracted to bicycle tourism than ever before.
Developing greenways to improve cycling vacations
Over the past five years, the number of people using cycle paths and greenways has risen by 15%. These areas, reserved for bicycles and users of soft mobility, are increasingly popular. Our territory therefore requires specific development and maintenance.
Local authorities and the various players in the tourism industry have encouraged the use of bicycles as a means of personal transport, but also in the context of tourist mobility. Promoting cycling as a family leisure activity has been particularly encouraged by the deployment of a national scheme of cycle routes and greenways in our tourist areas.
Indeed, for example, the French government's Destination France plan aims to make France the world's leading destination for bicycle tourism by 2030. By offering a range of services for the development and management of cycling areas, the network is being enriched and the discovery of the countryside by bike is expanding. This mobility offer is mainly driven by various improvements to the quality of the cycling network and the promotion of tourist destinations that have developed a cycling dynamic.
Cycle routes and Euro-bikes to support cyclists

Through a plan to reconquer and transform tourism, the country is aiming to achieve 19,000 km of cycle routes in France, including cycle routes and EuroVélos, and no fewer than 6,000 "Accueil Vélo" label sites.

The EuroVelo routes form a network of 17 long-distance cycle routes across Europe. These routes, specially designed for users of soft mobility, criss-cross different regions throughout Europe. These services are the brainchild of ECF, the European Cyclists' Federation.

This is an opportunity to discover Europe's most beautiful destinations via 91,500 km of greenways and cycle tourism itineraries.
Photoluminescence for night-time cycling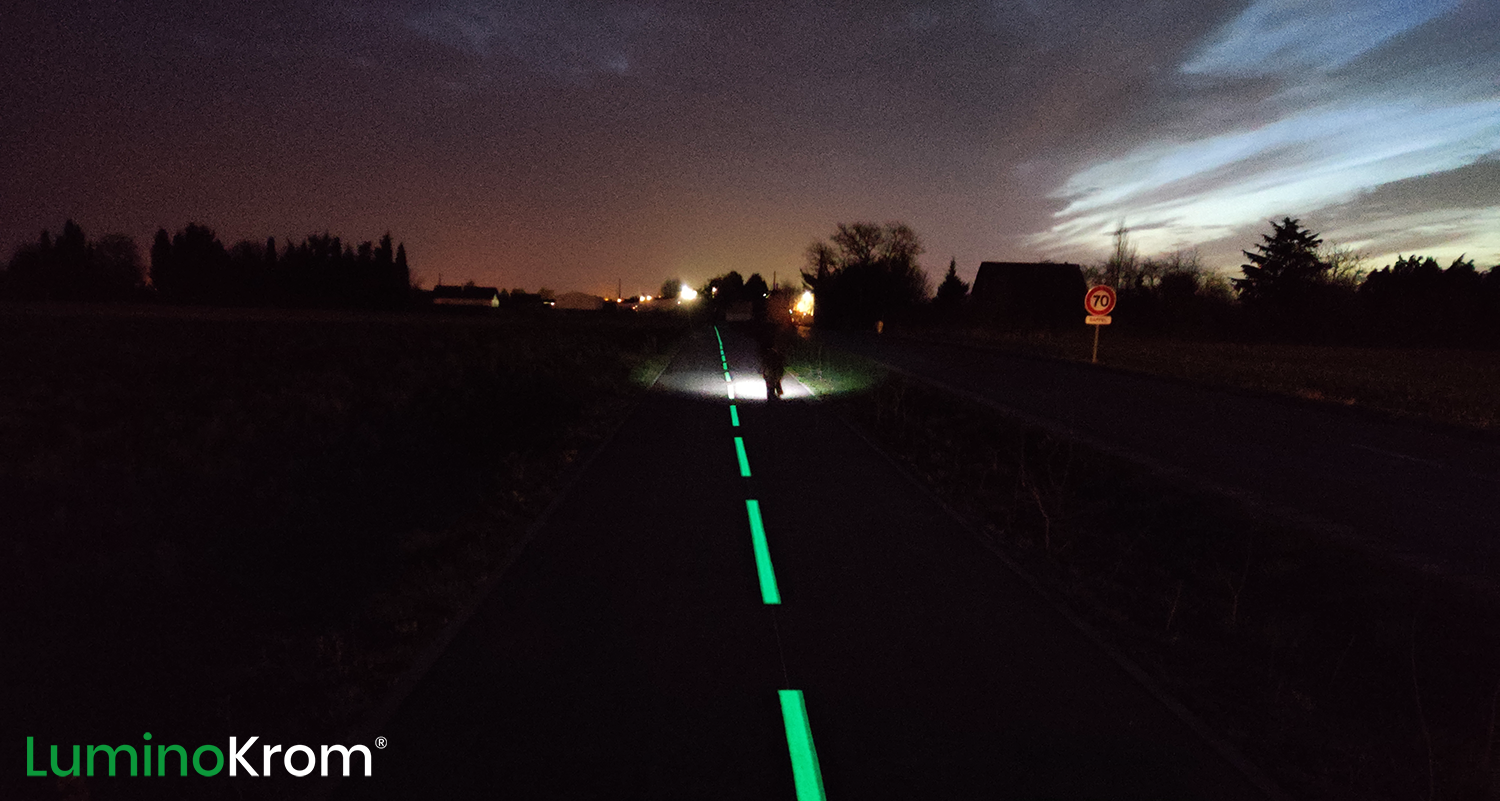 Some of these cycle paths and greenways are located in rural areas. It is therefore essential to develop these areas reserved for cyclists, not only by signposting them, but also by ensuring the safety of the routes in these tourist destinations.
At night, visibility needs to be enhanced when riding in an unlit area. The road itself, as well as obstacles, are difficult to identify. Users can quickly find themselves in an uncomfortable or even dangerous situation.
LuminoKrom® is part of the solution to making your cycling vacations safer and improving the cycling experience on greenways.
Thanks to the principle of photoluminescence, it contributes to the development of cycling in France and abroad, and to improving the quality of cycling in our regions.