Our luminescent LuminoKrom® products: assets for more eco-friendly industrial sites
LuminoKrom® photoluminescent paints allow manufacturers to design light signage using renewable energy, which is simple and inexpensive to guide movement, allow better orientation and better identification of obstacles, etc.
Reducing nighttime lighting on large industrial sites or remote car parks is increasingly being considered by site managers, for reasons of lower consumption but also for carbon footprint reduction and reduction issues. of light pollution.
But this reduction in lighting cannot come at the expense of the mobility of those who work at night. In the dark, it is more difficult to find your way, to see the arrangements which become so many obstacles.
LuminoKrom® photoluminescent paint, thanks to its high performance of luminescence duration at night (+10 hours), offers manufacturers an interesting alternative to public lighting.
Our range of luminescent paints
LuminoKrom photoluminescent paint Floor & Wall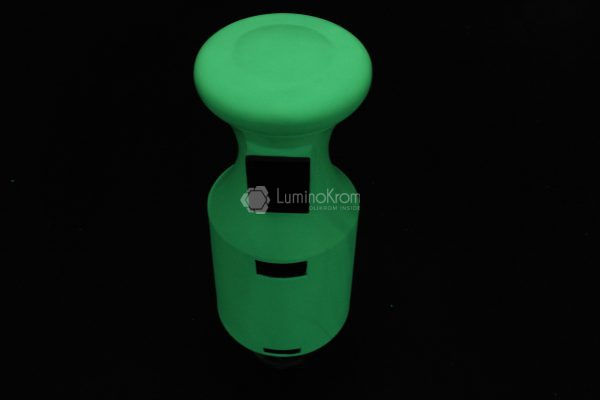 LuminoKrom photoluminescent paint Metal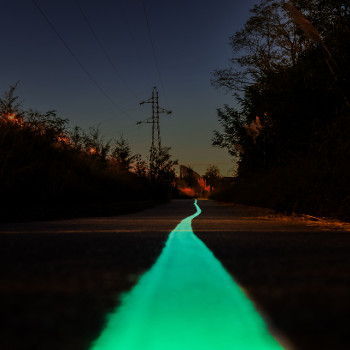 LuminoKrom photoluminescent paint Docuthèque
Discover our high quality LuminoKrom®
The range of LuminoKrom® Floor&Wall paints
---
Paint adapted to the marking of industrial sites, wharehouses, schools, medical centers, …
The application is easy and and can be done on different kind of surfaces or structures, such as safety floor marking, stair risers, industrial machinery and mechanical equipment, …
The paints resist abrasion, repeated passage, general wear and tear.
The range of LuminoKrom® Metal paints
---
Optimal paint to reinforce the horizontal et vertical signage on any metal surface
Paint adapted to the marking of footbridges, plateforms, guardrails, stairs made of metal, … 
Our luminescent paints contain corrosion inhibitors.
Packaging: 5 kg, 10 kg and 25 kg
Sustainable and environmentally responsible: Durable and light emitting, with no energy consumption
Effective:
Luminosity that lasts (+10 hours)
Resistance to abrasion, repeated passage, general wear and tear
Resistance to freeze/thaw cycles