LuminoKrom® for Industrial Site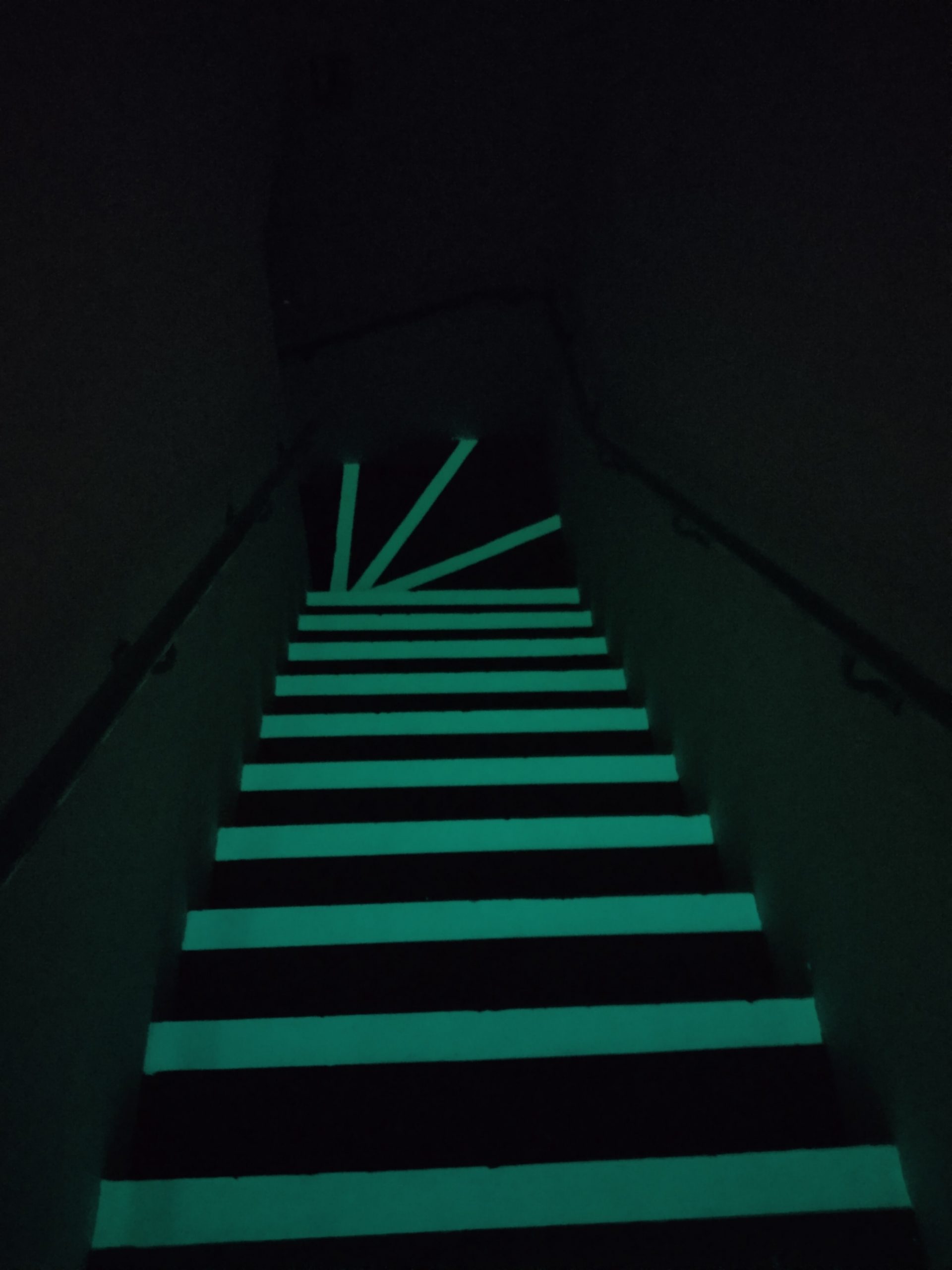 Our LuminoKrom® luminescent products:
assets for more secure industrial sites
You want to reinforce the signage of an industrial site?
LuminoKrom® photoluminescent paint, thanks to its high performance of luminescence duration in the night (+10 hours), is an alternative in case of power failure or when an area is without lighting.
It is a simple and inexpensive luminous signage with renewable energy. Its use allows to guide the movements of the operators, a better orientation and a better location of the obstacles… The implementation is simple and fast by any applicator.
Discover here our range of adapted marking.
LuminoKrom® Almond Green
LuminoKrom® White
LuminoKrom® Yellow
LuminoKrom® Almond Green Metal
Fields of use
Industrial markings: continuous and discontinuous lines
Horizontal and vertical signage inside and outside
Emergency exits
Picto (Pedestrian, Danger…)
Obstacle markings (dividers, narrowers,…)
Safety signs (pits, stairs,…)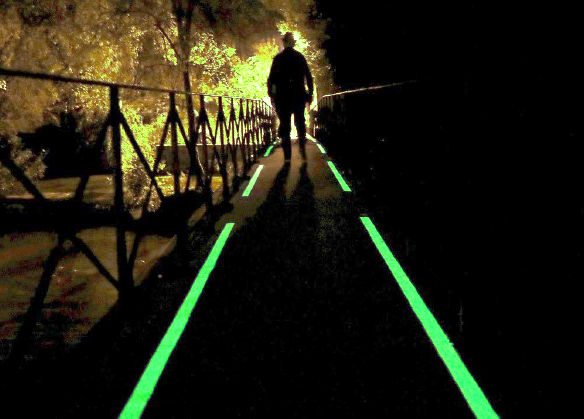 The Most

Captures light during the day and returns it at night
Improves visibility of singular points at night
Improves safety and orientation of users
Ecosustainable technology without electricity consumption
Made in France" production
Guaranteed Performance

Excellent duration of luminosity (+ 10h). Highest luminescence on the market, category G (+3000 mcd/m2 at 2 min; +80 mcd/m2 at 1 h)
Recharge in a few minutes, even under cover in the forest or in poor conditions (rain, fog, etc.)
Strong anti-slip (NF EN1436 standard): SRT > 0.55
Good resistance to wear
Good resistance to friction and freeze/thaw cycles
Request a quote
THE REDUCTION OF LIGHTING
The reduction of night lighting on large industrial sites or remote parking lots is increasingly being considered by site managers, for reasons of reduced consumption, but also to reduce the carbon footprint and reduce light pollution.
But this reduction in lighting cannot be achieved at the expense of the mobility of those who work at night. In the dark, it is more difficult to find one's way around, to see the facilities that become obstacles.
We have designed photoluminescent paint to meet this challenge of safety, eco-sustainability and economy.
Do you need more information? Don't hesitate, our teams are at your service.