LuminoKrom® Design and decoration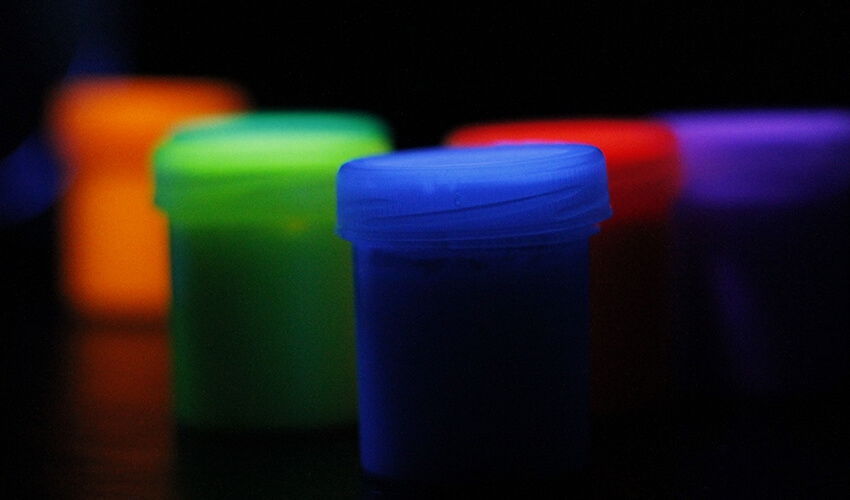 For Decoration and Design, LuminoKrom® coatings embellish all kinds of places and objects, to show off their profiles in the dark.
LuminoKrom® solutions are easy to use, they are suitable for industrial and professional use. LuminoKrom® offers a wide range of inks (ultra-violet or solvent) and paints to suit your applications.
Areas of use
LuminoKrom® inks have been developed for industrial use, to meet your needs for serigraphy, flexography or pad printing.
According to your needs, LuminoKrom® inks can use solvents or UV reticulation.
Luminescent inks can be used to mark out an area, decorate an object or make something safe in the dark.
LuminoKrom® Déco+ luminescent paints can be used to embellish urban areas or street furniture, and transform buildings by highlighting their architectural lines at night.
Decorative markings are recommended for playgrounds and recreation areas.
LuminoKrom® solutions are simple to use and suitable for industrial applications.
Packaging
Inks: 1 kg, 2 kg and 5 kg
Paints: 5 kg, 10 kg and 25 kg
Sustainable and environmentally responsible:
Durable and light emitting, with no energy consumption
Effective:
Luminosity that lasts (+10 hours)
Les Plus

Collects light during the day and emits it at night
Improves visual perception at night
Eco-sustainable technology with zero power consumption
Made in Fran
Guaranteed performance

Several colors available for Day or Night
Almond green / Green
White / Green
Yellow / Green
Request a quote