Description: LuminoKrom®, the marking of cycle paths visible by day and by night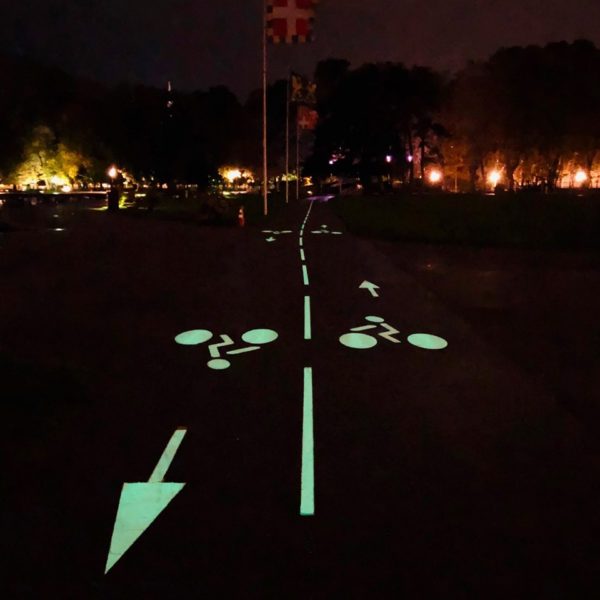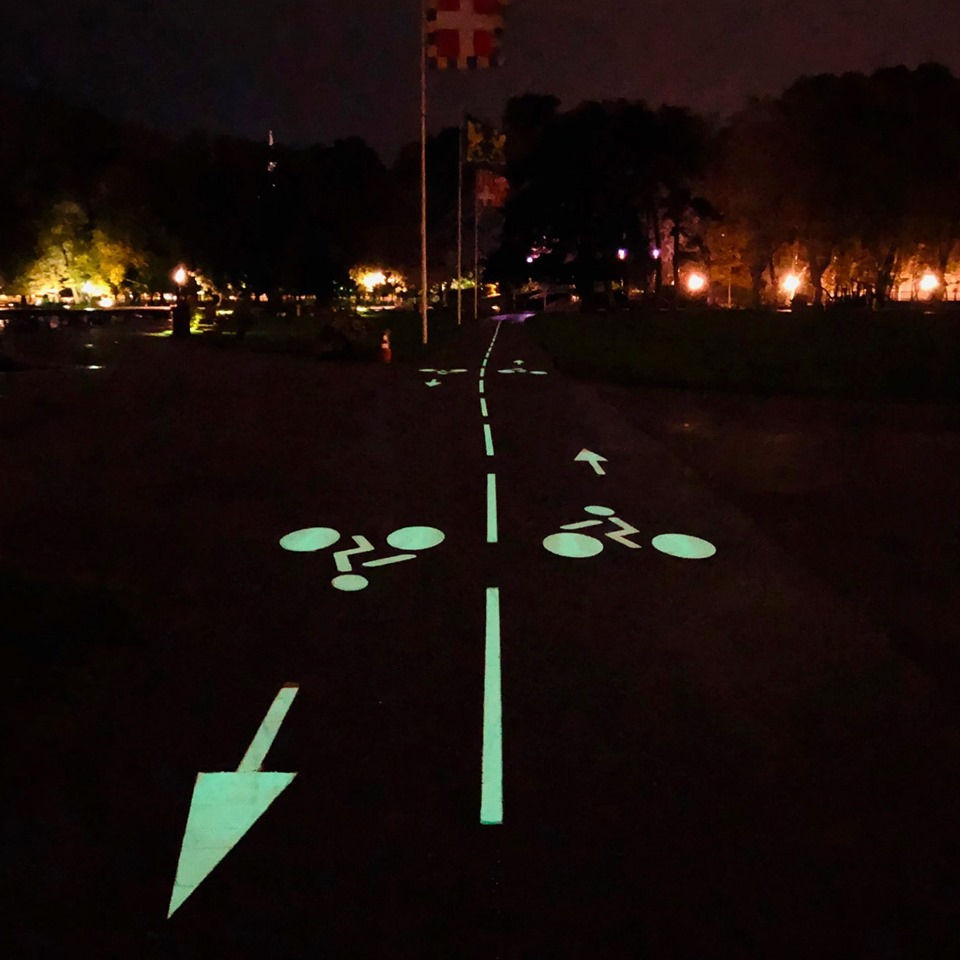 LuminoKrom® Vision+ paint has been designed to make cycle paths visible at night. This photoluminescent paint charges during the day and lights up in the dark without any consumption of electricity or CO2 emissions.
At night, the marking on the ground turns into a light guide. The luminescence has been optimized to last more than 10 hours.
The light effect is detectable over 80m at night. It reassures users and reinforces safety by allowing cyclists to visualize the route of the track, to anticipate the presence of a turn …
The LuminoKrom® marking promotes cycling. Users declare that they use the cycle paths marked with LuminoKrom® more often, for daily journeys from home to work or for the charm of a night walk, summer and winter!
This luminescent marking is particularly suitable for cycle paths and greenways in areas that are poorly lit or lack public lighting. The first achievement dates back to September 2018 on Pessac (33). Since then, many cycle paths have been equipped, such as Annecy (74), Leucate (66), Evreux (27), Aix en Provence (13)… Find all of our achievements
Guaranteed performance OliKrom Inside®
Excellent light duration (+ 10h). Highest luminescence on the market, category E (+1800 mcd/m2 at 2 min; +55 mcd/m2 at 1h.
Recharges in minutes, even in degraded conditions, under cover, or in fog.
Strong anti-slip (Standard NF EN1436): SRT> 0.45
Paints resistant to abrasion, repeated passage and wear in general. Good resistance to wear by friction.
Good resistance to freeze / thaw cycles
Implementation :
Spray paint recommended / airless machines
Application on all types of surfaces: bitumen, asphalt, concrete, asphalt …