For cities that turn off the lighting for part of the night, the use of LuminoKrom® coating makes it possible to orient users by tracing a light line on the ground, to materialize objects such as street furniture, to enhance visibility pedestrian crossings …
In the industrial field in the event of a power cut, LuminoKrom® makes it possible to reinforce safety by tracing a light line on the ground & wall (breadcrumbs) indoors and / or outdoors, to materialize all safety points …
The LuminoKrom® coating is applied to any type of support, recharges naturally with any type of lighting (sun, artificial light, etc.) and lights up for more than 10 hours.
Discover the products of the range
Parking marking products Industrial marking products
APPLICATIONS
Cities with public lighting off
Posts, capstans, street furniture,
Pedestrian paths: Sidewalks, Pedestrian crossings
Sites to be secured in the event of a power cut: industry, factory, warehouse, etc.
Corridors, basements, tunnels,
Medical centers, hospitals, retirement homes, schools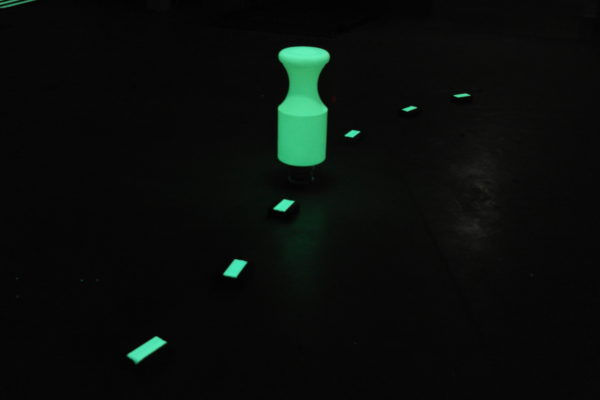 > BENEFITS
Collects light during the day and emits it at night
Highlights hazards at night
Improves safety and wayfinding
Eco-sustainable technology with zero power consumption
Made in France
> PERFORMANCE guaranteed by OliKrom Inside®
Luminosity that lasts (+10 hours)
Colors: Almond Green, White, Yellow
Highly skid resistant (Norme NF EN1436): Skid Resistant Test > 0.45
Resistant to wear
Resistant to freeze/thaw cycles