LuminoKrom®, to complement energy savings on street lighting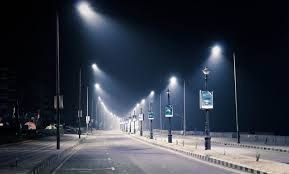 From the outset, LuminoKrom® has been designed to make our society greener.
More and more local authorities are striving to reduce their environmental footprint and electricity bill, by switching off public lighting from 23h00 to 05h00 for example. However, pedestrians and cyclists still need to get around at night, so not all the street lights can be switched off.
Since September 2018 in Pessac Gironde (33), a 2 km stretch of cycle track from the François Mitterrand school, has been marked with LuminoKrom® Vision+ paint.
The LuminoKrom® paint collects sunlight during the day and emits it at night. This enables the town to indicate danger zones such as pedestrian crossings, chicanes, roundabouts or urban furniture, with unpowered luminescent signage, even after the street lights have been switched off.
LuminoKrom®, let's invent the town of the future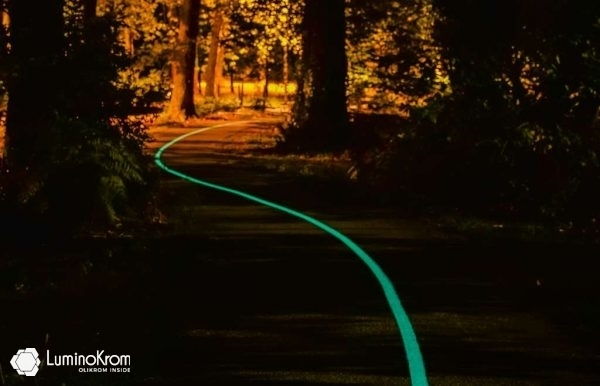 Users are amazed.
'It's just incredible to see this central white line that lights up in the dark. We hardly need front lights on our bikes any more,' says Marie, who pedals to work along the track every day.
'It's fabulous. You'd think they were using special effects!'  exclaimed Franck Raynal, the mayor of Pessac (33) when he saw the photo in the new premises of OliKrom that he had just opened. The photograph shows a tree-lined cycle track in the moonlight, with a long green luminous line. This is no special effect or photomontage. It is just the result of photo-luminous paint applied by the firm along the centreline of the cycle track from the university campus to Avenue de Saige, in a district at the top of the town's priorities.