Autumn is here: how can we make night-time travel safer?
31 October 2023
With the arrival of autumn and the time change (depending on the country), accidents on the roads are more frequent, particularly for cyclists and pedestrians. Every year, in France, half of all pedestrian fatalities occur between October and January.
So how can we make night-time travel safer and protect the most vulnerable road users?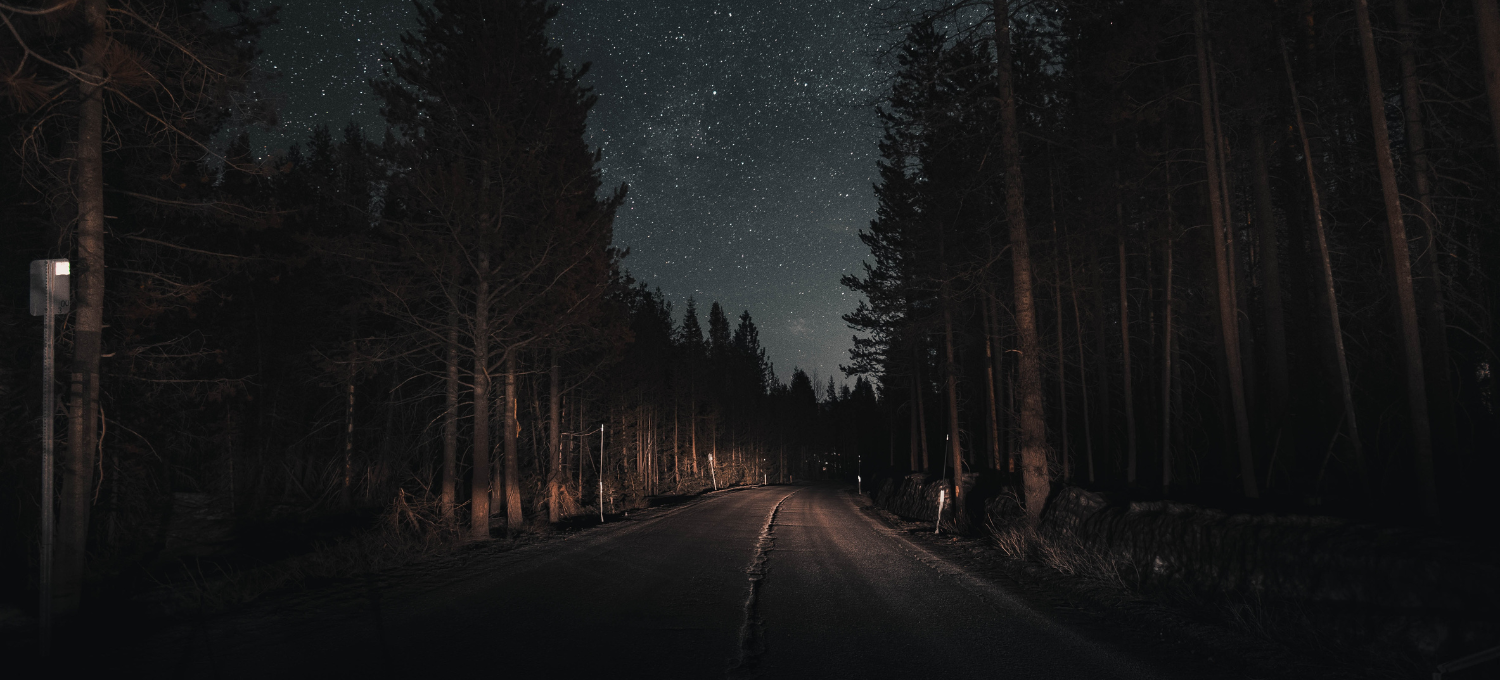 A rise in accidents during the time change
Summer is long gone and autumn has arrived. Naturally, the hours of sunshine are gradually diminishing and night falls much earlier. Add to that the time change at the end of October in some countries, and it's important to make a point of ensuring safe cycling and walking when it's dark for longer.
Every year, the changeover to winter time is a time when the number of accidents on the roads is on the rise. In France, the number of fatal accidents involving pedestrians rose by 42% between October and January.
Less visibility, more danger for users
As winter sets in, the days get shorter and night falls earlier. As the sun sets earlier, the roads are darker for longer. By the time you get home in the evening, it will be dark and visibility on the roads will be reduced. Lack of visibility therefore increases the risk of an accident. All the more so for cyclists and pedestrians.

The drop in light levels has a drastic impact on the safety of pedestrians, cyclists and scooter users. During the winter season, visibility decreases considerably during rush hour, i.e. in the morning and evening, which increases the danger for vulnerable people and puts them at greater risk of accidents.

As night falls for longer periods after work or school, people return home in the dark.
Poor weather conditions
This is also the time of year when weather conditions generally worsen, with fog on the roads and rain making them very slippery. Yet another reason why we need to pay special attention to our roads.
Autumn brings with it a series of additional challenges on the roads, in addition to the time change which reduces the amount of sunshine. Poor weather conditions are one of the main concerns for cycle path users during this season.
Frequent rain and dead leaves falling from trees create a slippery surface on greenways. Wet roads become particularly dangerous when the leaves accumulate, forming a slippery layer that is difficult to predict. Cyclists must take care and reduce their speed to avoid skidding and accidents.
Additional precautions to be taken
Extra vigilance required
Road users need to be more aware of their surroundings and extra vigilant at this time of year. Every move requires anticipation and extra care to avoid harming the most vulnerable road users, pedestrians and cyclists.
Equipment adapted to the lack of visibility
At a time when visibility on the roads is at an all-time low, it's important to plan ahead and take the right precautions. Good lighting, appropriate clothing and wearing a reflective device are essential.
As well as having the right equipment for night-time mobility (reflective waistcoats, lights and reflectors if you're on a bike), it's also a good idea to use safe facilities for cycling.
The use of areas specially designed for soft mobility
Whether you're walking, on a bike or even on a scooter, travelling on cycle paths or greenways specially designed for soft mobility makes for a calmer, more reassuring experience. Despite the fact that these areas have been specially designated for the most vulnerable road users, the lack of lighting on certain stretches of road is detrimental to users.
The key question is: is it possible to improve visibility on these sections?
Traditionally, public lighting has been deployed and used extensively. Today, with the proliferation of cycle routes and the increase in the number of interurban journeys, it is becoming inconceivable to illuminate all cycle paths, particularly in view of the economic and ecological issues involved.
The use of photoluminescent paint has aroused a great deal of interest since the first project to make a cycle path safer was carried out in 2018.
Photoluminescence for safe mobility at night
To make night-time journeys safe, it's essential not only to be seen by other road users, but also to be able to see and understand your surroundings. LuminoKrom® photoluminescent paint helps with this second point. Our aim is to help users of soft mobility to get around when it's dark and visibility is low.
LuminoKrom® and the principle of photoluminescence used in our range of paints provide a luminous guide for night-time users and warn of any obstacles or hazards in the path of bicycles or pedestrians.
Read what Stéphane, a cyclist on the Bordeaux Montaigne university campus track, had to say after using the new lane marked with our phosphorescent paint.
« This track twists and turns and is difficult to follow at night. It's very dark at night. Until now, I avoided taking it in winter, on my way home from work. Now that this line is lit up, I can see it a lot better. And I think I'll be able to continue cycling to work this winter. »
Are you planning to lay out a cycle path or greenway with LuminoKrom®?
Find out more about our range of luminescent paints: