OliKrom commitments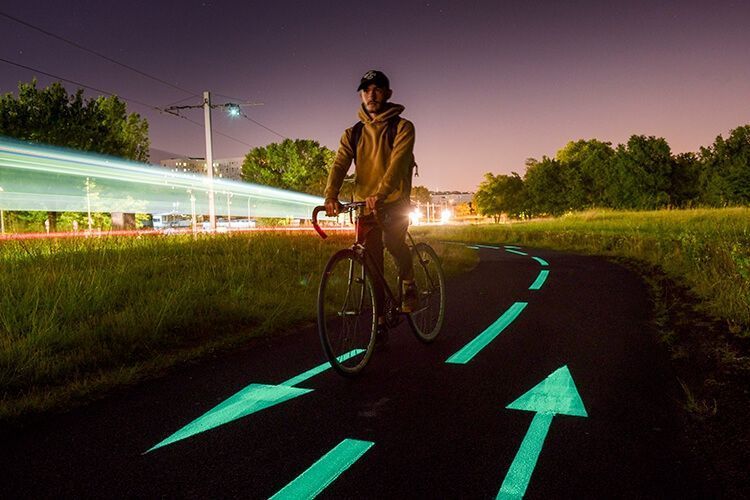 Our teams are committed to you. We place at the center of our approach customer satisfaction, the spirit of innovation, the sincerity and the benevolence of our partners and our staff.
LuminoKrom® photoluminescent paint is produced in accordance with our values and our commitments.
The quality approach is one of our requirements. The average shipping time for LuminoKrom® paint is 7 working days. The performance of our photoluminescent products is guaranteed by OliKrom. LuminoKrom® products are characterized by respecting the protocol of the international standard ISO 17398.
A luminescent markup project? Contact us
Customer satisfaction
OliKrom's entire skills and resources are devoted to satisfying our clients, for thereon depend our group's development, longevity, and ability to deliver on our commitments to stakeholders.
Client focus means pitching all of our efforts and specialist activities to deliver a service.
It means paying attention to the needs of every client, internal or external, so that we can immediately adapt our service accordingly.
It means promoting mutual understanding and dialogue between clients and providers.
It means innovating to win new markets. – It means standing up for our brand.
Innovation
Innovation is at the heart of our development model. It demonstrates our excellence and performance to our clients. The company is duty-bound to pursue new solutions, to anticipate and adapt to all economic, ecological and societal aspects of our changing environment.
Boldness means pushing back our limits, refusing to accept the status quo by constantly striving to improve.
It means cultivating the curiosity to think outside the box. It entails fostering creativity and initiatives to enhance our collective performance. It means adapting quickly to our changing environment. In simple terms, boldness just means going for it!
Sincerity and Goodwill
Honesty, sincerity and dialogue underpin OliKrom's communication policy. The directors insist on publishing reliable, relevant information that can be used to assess objectively the firm's performance in terms of economic and social responsibility.
Goodwill means building people-oriented working conditions and relations, to ensure a constantly improving professional environment.
It means encouraging sharing, constructive debate and ensuring that everyone is accessible.
It means fostering solidarity, so we can cope with temporary problems.
It means speaking freely, honestly and sincerely with our colleagues.