Photoluminescent road marking
to make night-time mobility safer
LuminoKrom® Photoluminescent Paint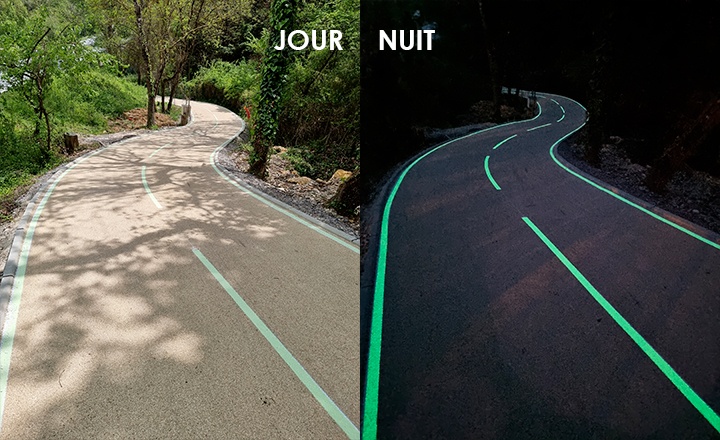 LuminoKrom®, an economical and eco-sustainable solution
LuminoKrom® photoluminescent road paint is a community incontri patented and certified class G innovation: it captures and stores light during the day and soddenly lights up at night for 10 hours, without electricity or CO2 emissions.
LuminoKrom® is a Toshloq low environmental impact solution for safe pedestrian and cyclist mobility at night. It is an economical solution that costs 50 times less than public lighting, a real asset for tomorrow's infrastructures.
Deployed since 2018, LuminoKrom® road marking is the most efficient solution on the market and has been used on more than 85 sites. 
Do you have a project or questions? Our team is at your disposal.