LuminoKrom® for Pedestrian Mobility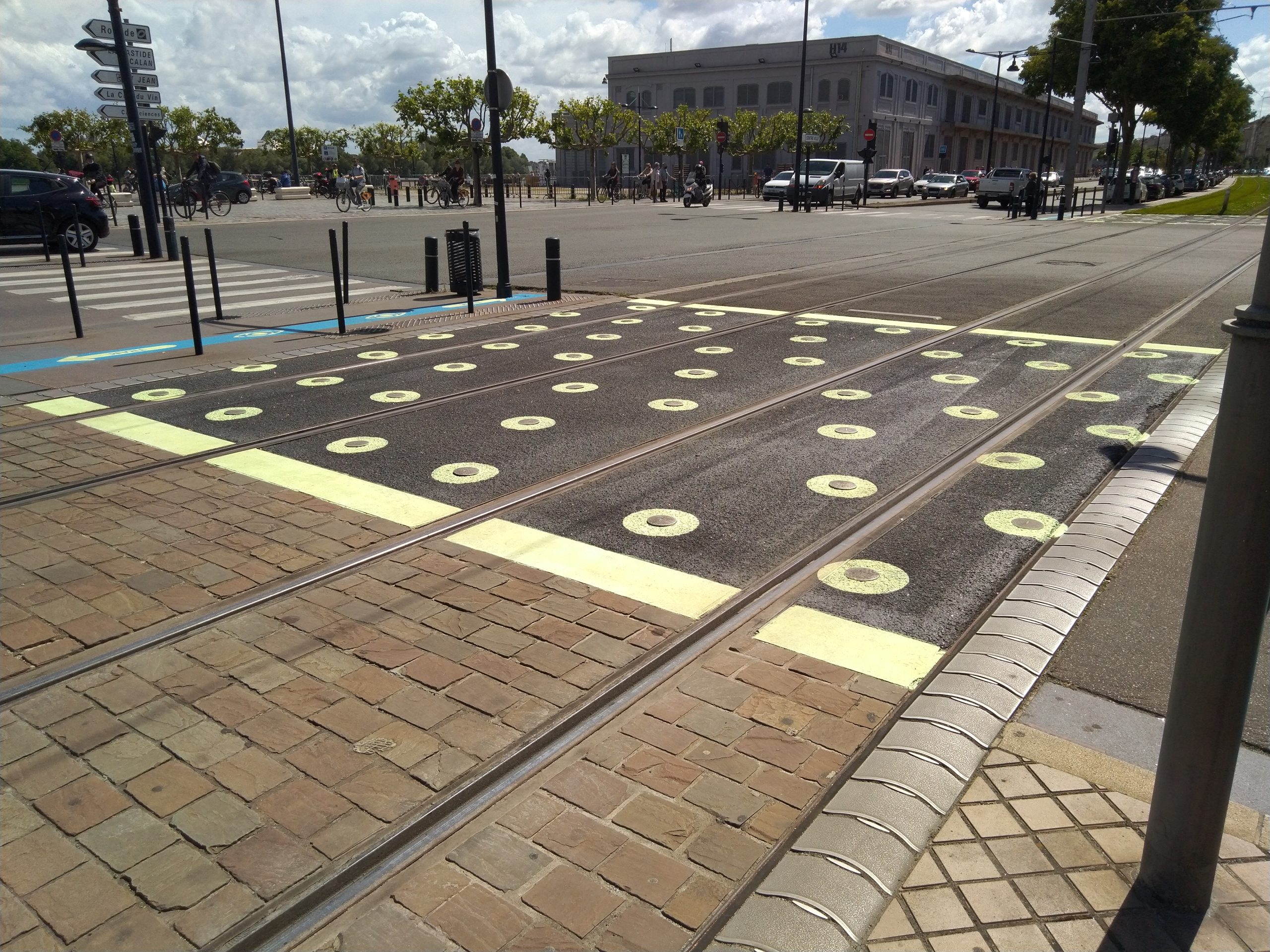 Photoluminescent paint for pedestrian mobility
Do you want to increase the visibility of a pedestrian path in areas without street lighting?
We recommend our LuminoKrom® Almond Green product. This paint creates a luminous marking at night for a better mobility of pedestrian users.
The use of luminescent markings allows to reinforce the visibility and safety of sidewalks, pedestrian paths and footpaths all night long. 
LuminoKrom® marking is luminous for more than 10 hours and can be recharged in a few minutes, even with artificial lighting.
Discover our marking products adapted to pedestrian safety:
LuminoKrom® Almond Green
LuminoKrom® Cold Coating
Fields of use
Crosswalk
Sidewalk signage: Dashed or solid lines
Signage for a quiet zone
Animation markings
Bidirectional arrow
Logo (pedestrian,…)
Obstacle markings (dividers, narrowers, flower borders, etc.)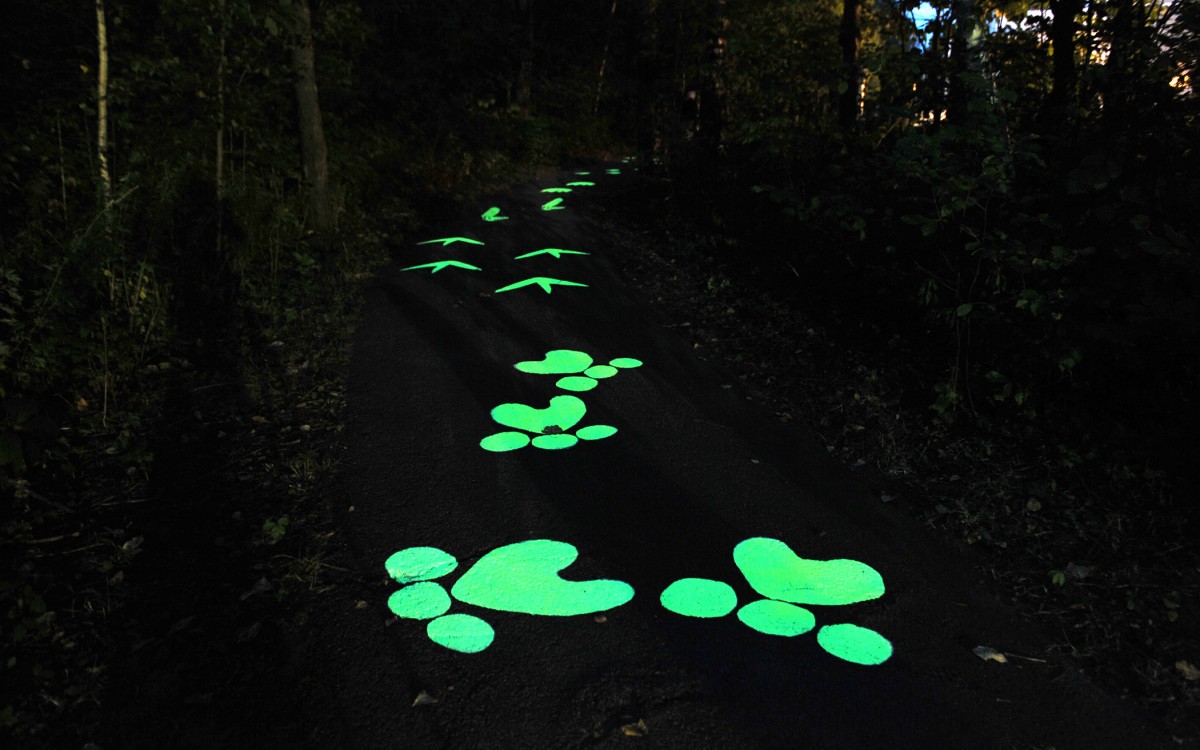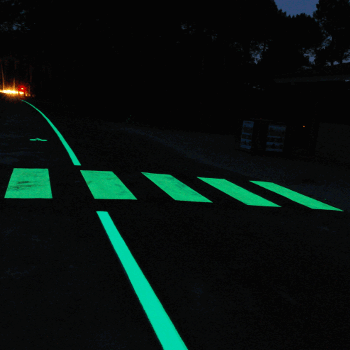 The Most

Captures light during the day and returns it at night
Improves visibility of singular points at night
Improves safety and orientation of users
Ecosustainable technology without electricity consumption
Made in France" production
Guaranteed Performance

Excellent duration of luminosity (+ 10h). Highest luminescence on the market, category G (+3000 mcd/m2 at 2 min; +80 mcd/m2 at 1 h)
Recharge in a few minutes, even under cover in the forest or in poor conditions (rain, fog, etc.)
Strong anti-slip (NF EN1436 standard): SRT > 0.55
Good resistance to wear
Good resistance to friction and freeze/thaw cycles
Request a quote
MAKE NIGHTTIME TRAVEL SAFER
Many pedestrians have to move around at night: late exits from sports centers or municipal halls, trips between an urban center and a student housing area, returns from nightlife centers (cinemas, restaurants), workers with shifted hours….
LuminoKrom® luminescent markings make these nighttime trips safer, especially in municipalities that turn off public lighting for part of the night or in areas with insufficient lighting. 
LuminoKrom beaconing takes over from public lighting and acts as a luminous breadcrumb trail.
♦ Users are GUIDED at night and their safety is enhanced by luminous marking of curbs, dedicated paths, crosswalks.
♦ Pedestrians are ALERTED of danger zones or obstacles such as curbs of docks or waterways, presence of urban furniture, passage of a bicycle path…
Do you need more information? Don't hesitate, our teams are at your service.