Photoluminescent road marking
to make night-time mobility safer
Light Marking Pedestrian Mobility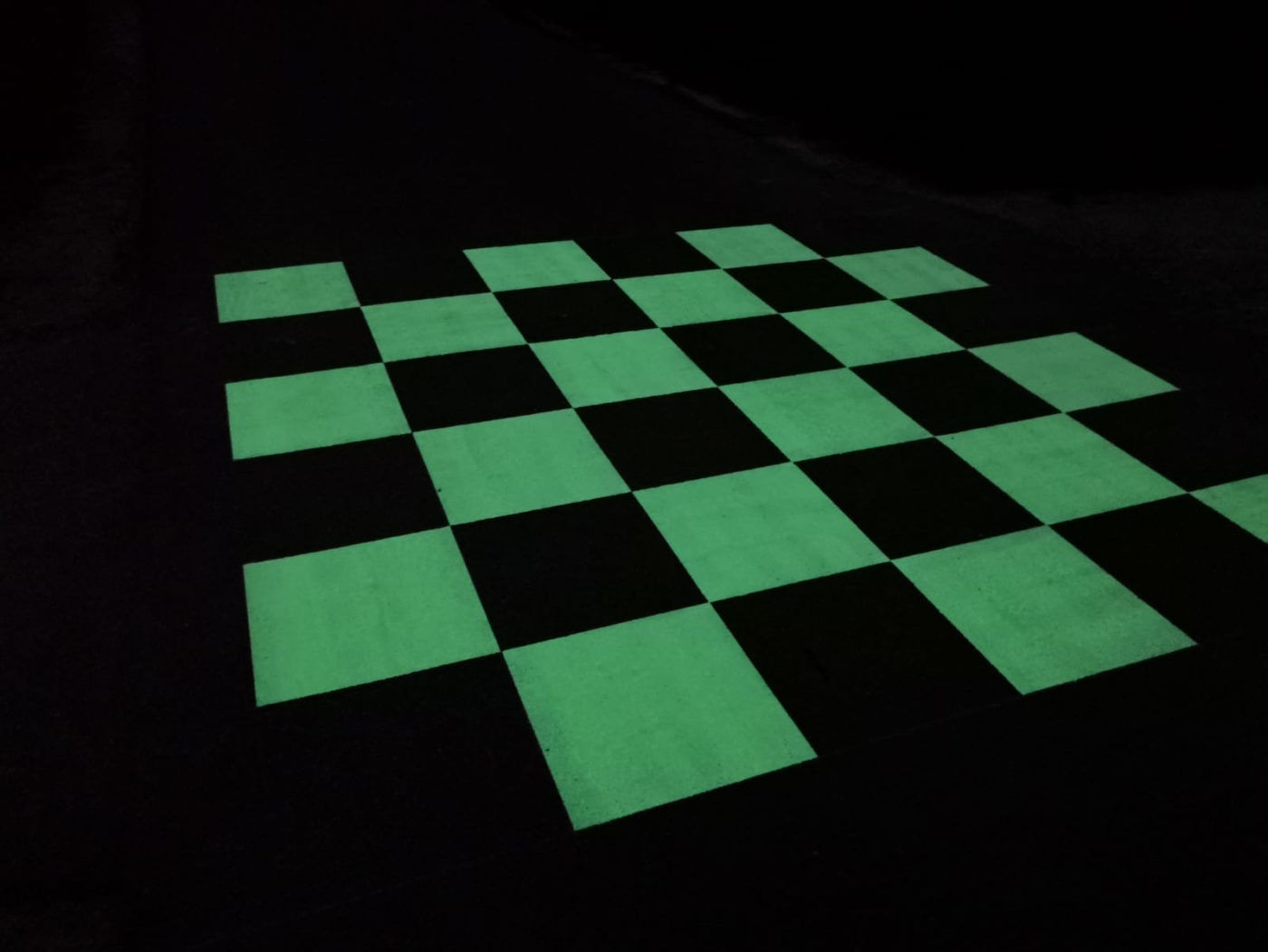 Our LuminoKrom Photoluminescent Paints adapted to pedestrian mobility: Reinforce night visibility
LuminoKrom® photoluminescent paint creates luminous markers at night for better mobility for pedestrian users.
At night, many pedestrians have to move: late exits from sports centers or municipal halls, journeys between an urban center and a student housing district, returns from nightlife centers (cinemas, restaurants), workers working shifted schedules ….
LuminoKrom® luminescent marking makes it possible to secure these nocturnal journeys, in particular in municipalities which turn off public lighting for part of the night or in insufficiently lit areas.
LuminoKrom markings take over from public lighting and act as a luminous breadcrumb trail.
The users are GUIDED at night and their safety reinforced by the luminous marking of curbs of sidewalks, dedicated paths, pedestrian crossings
Pedestrians are ALERT of danger zones or obstacles such as the edges of quays or waterways, the presence of street furniture, cycle paths …
The LuminoKrom marking is luminous for more than 10 hours and recharges in a few minutes, even with artificial lighting.
Guaranteed performance OliKrom Inside®
Excellent duration of light (+ 10h).
Highest luminescence on the market, up to category G (+3000 mcd / m2 at 2 min; +80 mcd / m2 at 1 h)
Recharges in minutes, even in degraded conditions, under cover, or in fog.
Strong anti-slip (Standard NF EN1436): SRT> 0.45
Paints resistant to abrasion, repetition and wear in general. Good resistance to rubbing wear.
Good resistance to freeze / thaw cycles
Implementation:
Spray paint recommended / airless machines
Application on all types of surfaces: bitumen, asphalt, concrete, asphalt …
Packaging:
Painting: 10 kg and 20 kg
Cold Coated: 7.5 kg