Photoluminescent road marking
to make night-time mobility safer
Road Safety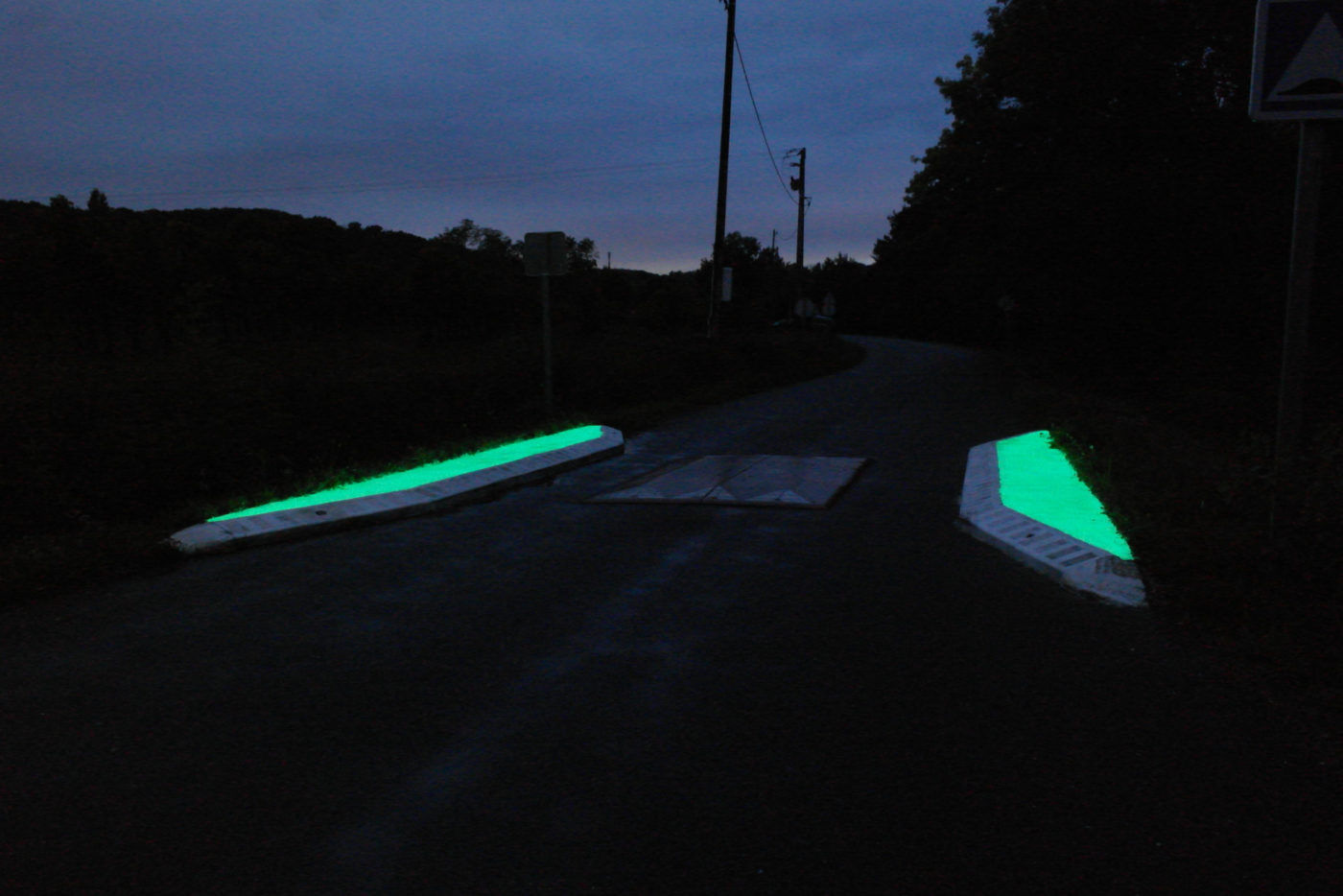 Our range of high performance photoluminescent paint for road and urban marking
LuminoKrom® luminescent marking provides users, and in the future for autonomous vehicles, better visualization of horizontal signs in degraded conditions (night, rain, fog). LuminoKrom® products have a luminescence duration of +10 hours in the dark.
Today LuminoKrom® luminescent beaconing is deployed in the road sector. This marking was labeled by the Roads and Streets Innovation Committee in 2019 and nominated for the Road Safety Innovation Prize in 2020. The objective is to amplify the visibility of singular points beyond the headlights of cars, such as passages – pedestrians, roundabouts, chicanes, separators, locks, …
Depending on the road area and its non-traffic or traffic use, our teams will advise you on the appropriate approach. Do not hesitate to contact us.
Illuminated Marking Non-traffic Area
Illuminated Marking Traffic Area
Les plus
Collects light during the day and emits it at night
Highlights hazards at night
Improves safety and wayfinding
Eco-sustainable technology with zero power consumptions
Made in France
Performances garanties OliKrom Inside
Luminosity that lasts (+10 hours)
Colors: Almond Green, White, Yellow
Highly skid resistant (Norme NF EN1436): Skid Resistant Test > 0.45
Resistant to wear
Resistant to freeze/thaw cycles
Any questions?