LuminoKrom® for Bike Area
Photoluminescent paint for bicycle paths
Do you want to enhance the visibility of a bike path in areas without street lighting?
We recommend our product LuminoKrom® Green Almond luminescent paint. This photoluminescent marking is charged during the day and lights up in the dark for +10 hours.
This luminous marking reinforces the visibility and the safety of the bicycle paths all night long. It is a "luminous guide" visible for +10 hours and up to 80m, without electricity, without costly installation and without harmful impact on the environment.  
By the end of 2021, more than 80 municipalities across France have reinforced the visibility of their bike paths with LuminoKrom® photoluminescent marking, such as Annecy (74), Pessac (33), Leucate (66), Evreux (27), Aix en Provence (13)…
Discover all our achievements.
Discover our marking products adapted to the safety of the cycling area:
LuminoKrom® Almond Green
LuminoKrom® Cold Coating
Fields of use
Discontinuous axial lines
Continuous axial lines
Edge lines
STOP signs
Yield Strips
Bidirectional arrows
Logos (Bicycle, pedestrian,…)
Animation markings
Obstacle markings (dividers, narrowers, floral borders, etc.)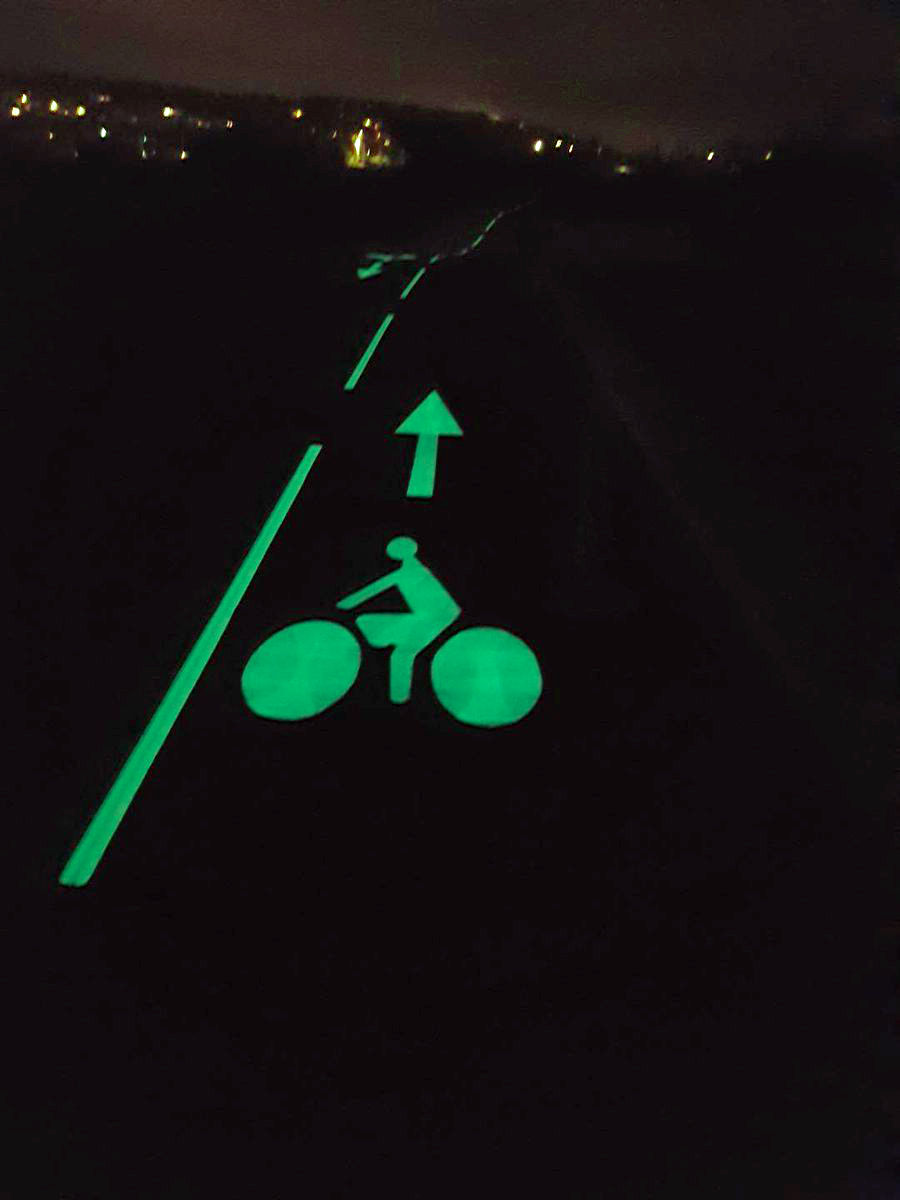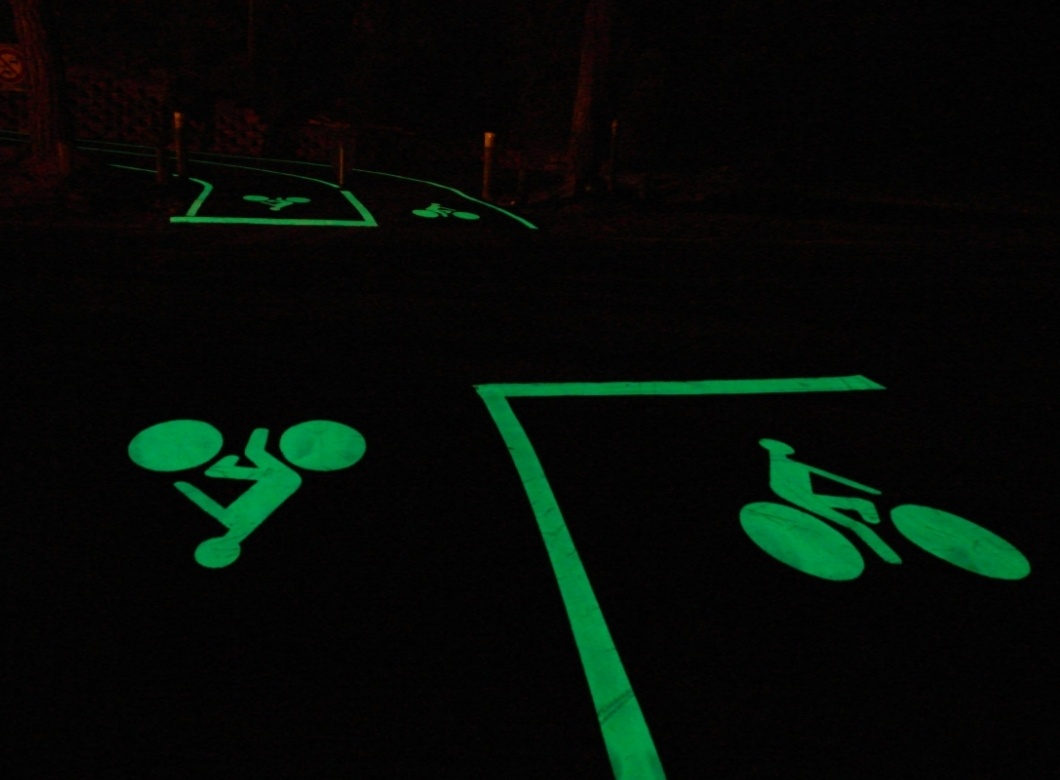 The Most

Captures light during the day and returns it at night
Improves visibility of singular points at night
Improves safety and orientation of users
Ecosustainable technology without electricity consumption
Made in France" production
Guaranteed Performance

Excellent duration of luminosity (+ 10h). Highest luminescence on the market, category G (+3000 mcd/m2 at 2 min; +80 mcd/m2 at 1 h)
Recharge in a few minutes, even under cover in the forest or in poor conditions (rain, fog, etc.)
Strong anti-slip (NF EN1436 standard): SRT > 0.55
Good resistance to wear
Good resistance to friction and freeze/thaw cycles
Request a quote
INCREASE THE USE OF BICYCLE PATHS
LuminoKrom® luminescent paint contributes to the quality of the facilities by improving the practicability of cycling routes all year round at all times, even in the event of adverse weather conditions.
This luminous marking reassures cyclists who can see the path of the track, allowing them to anticipate the presence of a curve or an obstacle…
The use of bike paths equipped with LuminoKrom® paint is increased, for daily commuting to work or for the charm of a night ride, summer or winter!
Do you need more information? Don't hesitate, our teams are at your service.