LuminoKrom® for Non-Traffic Area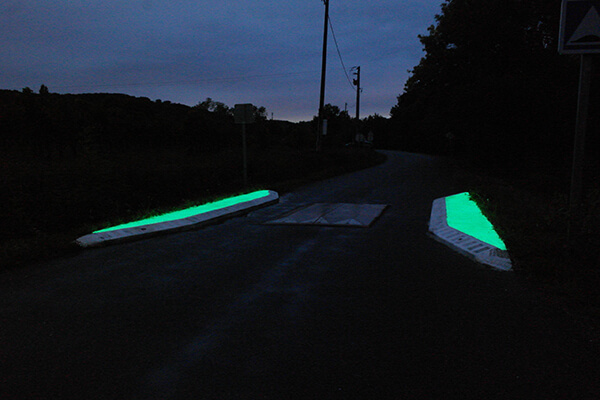 The luminescent road marking of uncirculated areas
Do you want to reinforce horizontal and vertical signage at night?
For road and urban marking, LuminoKrom® is currently deployed to reinforce the night safety of so-called "uncirculated" areas.
The cases of use of photoluminescent paint are the edges of traffic circles, chicanes, dividers, narrowers,… 
LuminoKrom marking is luminous for more than 10 hours and can be recharged in a few minutes, even with artificial lighting from car headlights. This innovation has been nominated for the Road Safety Innovation Award (2020).
Discover here our range of photoluminescent marking adapted to horizontal and vertical signage.
LuminoKrom® Almond Green
LuminoKrom® White
LuminoKrom® Yellow
Fields of use
Markings (sidewalks, traffic circles,…)
Obstacle markings (dividers, narrowers, flower borders,…)
Vertical signage on concrete guardrails (curves, deceleration lanes,…)
Vertical signage of obstacles (bridges, bollards,…)
Markings (work zones, level crossings,…)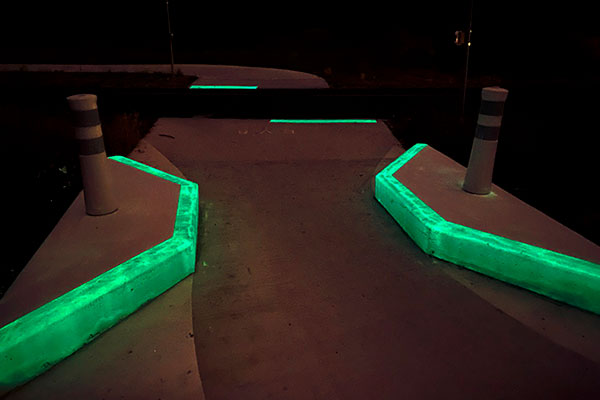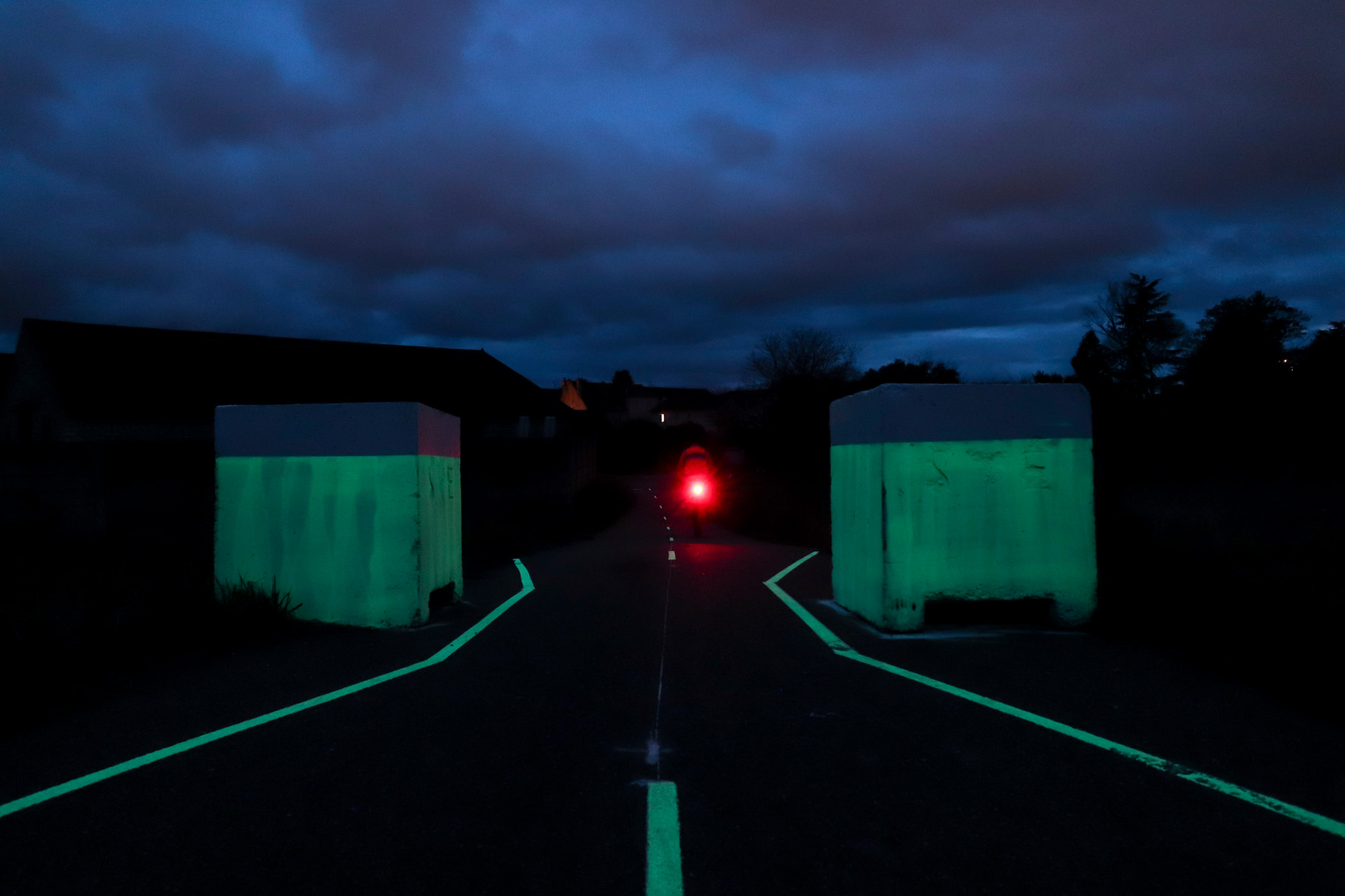 The Most

Captures light during the day and returns it at night
Improves visibility of singular points at night
Improves safety and orientation of users
Ecosustainable technology without electricity consumption
Made in France" production
Guaranteed Performance

Excellent duration of luminosity (+ 10h). Highest luminescence on the market, category G (+3000 mcd/m2 at 2 min; +80 mcd/m2 at 1 h)
Recharge in a few minutes, even under cover in the forest or in poor conditions (rain, fog, etc.)
Strong anti-slip (NF EN1436 standard): SRT > 0.55
Good resistance to wear
Good resistance to friction and freeze/thaw cycles
Request a quote
INCREASE VISIBILITY
The objective of photoluminescent marking is to increase the visibility of singular points beyond the range of the headlights of motorists, motorcyclists, etc. Finding one's way beyond the light of the headlights makes it possible to better anticipate dangers in dark areas.
A study conducted by the Gustave Eiffel Institute as part of the ADEME "I-Street" program shows that photoluminescent marking improves visibility at night. For a vehicle, the gain is evaluated at about 50 to 100 meters beyond the 30 meters of low beam. 
Do you need more information? Don't hesitate, our teams are at your service.