RCEA Trivy, photoluminescent roundabout
LuminoKrom photoluminescent paint on the Trivy RCEA exchanger (71)
The impressive doubling of a 4 km portion of the RCEA in Haut-Clunisois has been completed with the removal of the LuminoKrom photoluminescent paint.
The purpose of marking this structure with luminescent markings is to increase visibility at night for motorists traveling on this busy road. For this achievement, the Eiffage / AER teams have placed the luminescent marking on the entire concrete border of the roundabout.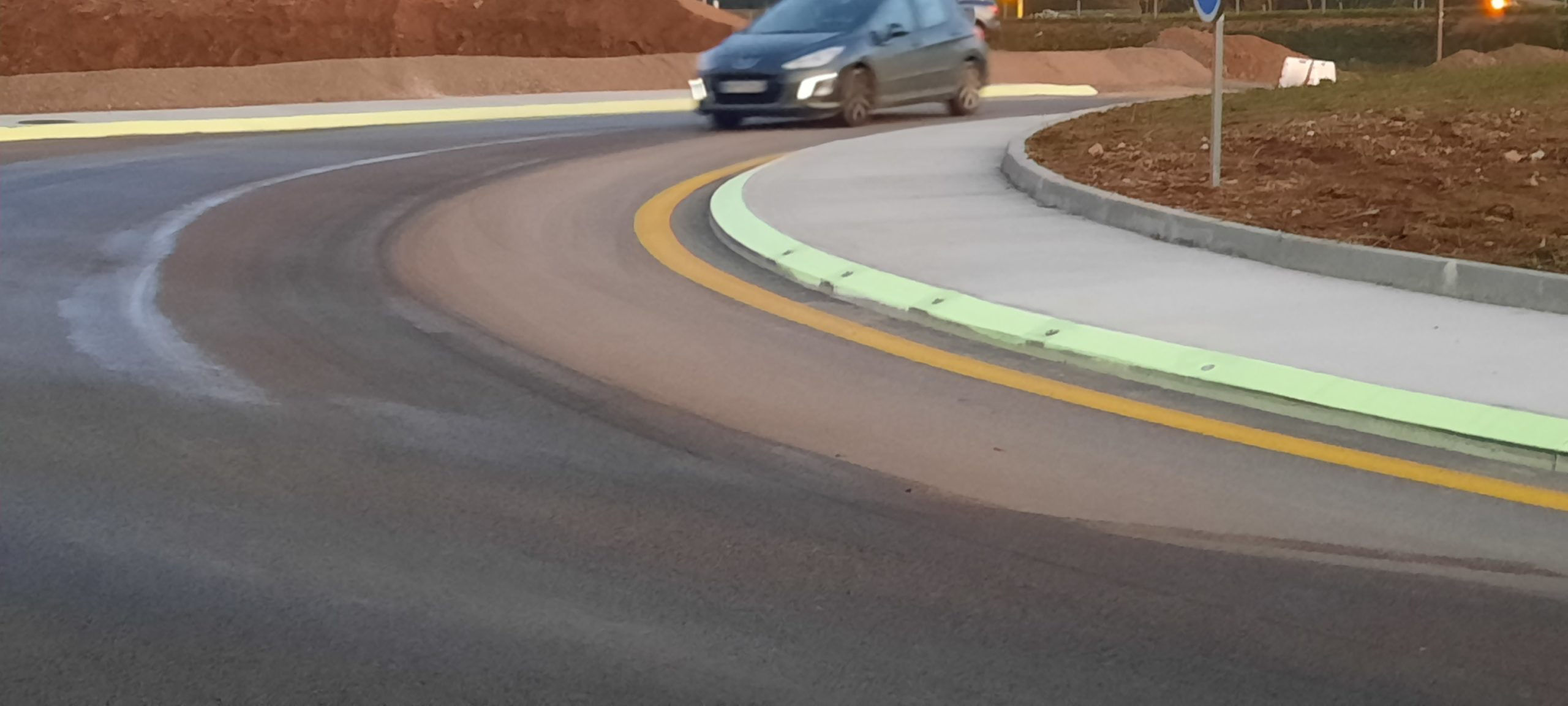 Thanks to these photoluminescent properties, this paint captures light during the day and lights up at night without supplying electricity. The installation is simple and allows to quickly reinforce the visibility at night.
The aim is to help motorists find their way beyond the light of headlights and better anticipate dangers in dark areas. For a vehicle, the photoluminescent marking improves visibility at night by around 50 to 100 meters beyond the 30 meters from the dipped beam headlights (Measurements carried out by Gustave Eiffel University as part of the ADEME "I-Street" Program) .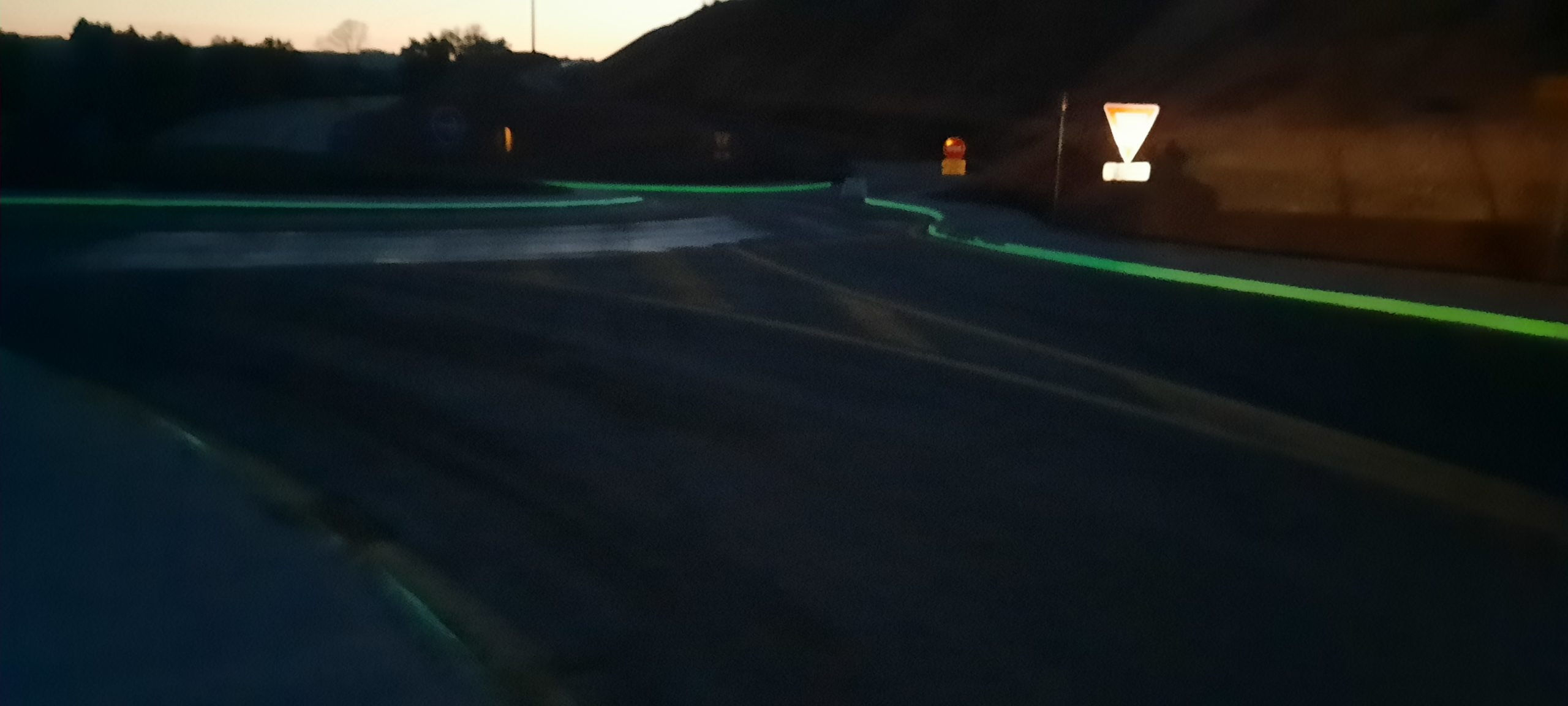 Luminescent marking – Site information:
Contracting authority: Regional Directorate for the Environment, Planning and Housing (DREAL) of Burgundy assisted by the Interdepartmental Directorate of Central / East Roads (DIR CE)
Site location: RCEA Trivy interchange (71)
Nature of the work: Reinforcement of night visibility for motorists with the LuminoKrom photoluminescent marking
Applicator: Eiffage / AER
Date of completion of the LuminoKrom marking: December 2020